How to Add Users
NOTE: To manage users, you must have Organizational Admin permission in Molecule.
To add users, go under the USERS tab under SETTINGS. Then, press the + ADD USER button on the right-hand side of the screen.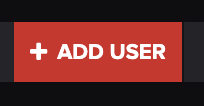 Fields should auto-populate towards the bottom of the screen that will look something like this:

Once you add the user's name and email, you can assign the user a role in Molecule. To choose the role, click on the ROLES field. This drop-down should populate: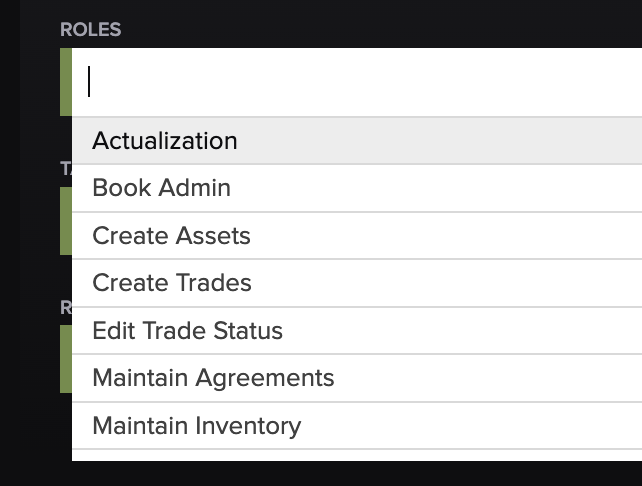 Here, you can select which roles you'd like to assign the user using the search bar or scroll option. Each role provides different permissions and access to our app. For more on permissions, see Permissions.
Next, fill out the TAGS and REPORTS fields, and press SAVE. To set or remove all tags, press the carrot in the TAGS field. The following screen should populate: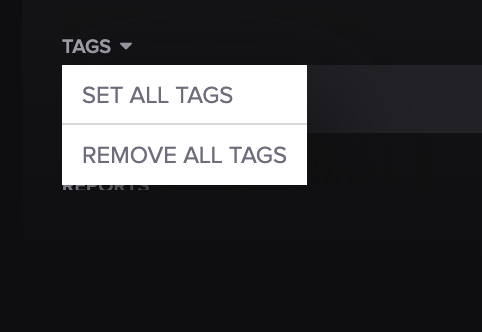 Tags provide book access and will affect which trades a user can see.
---
---