How to Enter Fee Information
If you'd like to enter fee information on a trade, select the MORE drop-down on the left-hand side. 

To specify the type of fee, click the gray box next to the + sign under fees. Then, you can choose from the drop-down menu.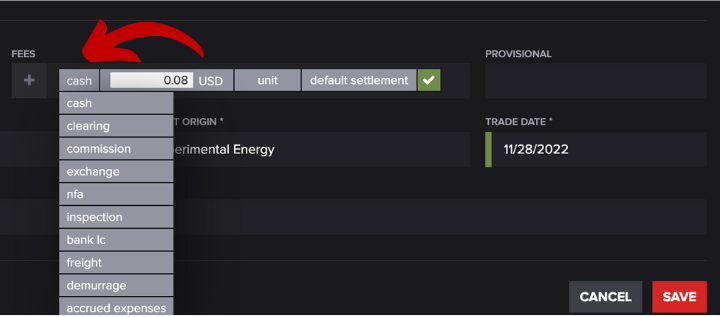 Next, select whether the fee is a unit, flat, or contract by clicking on the gray 3rd box. Select the settlement date by clicking on the fourth box and choosing a date on the calendar.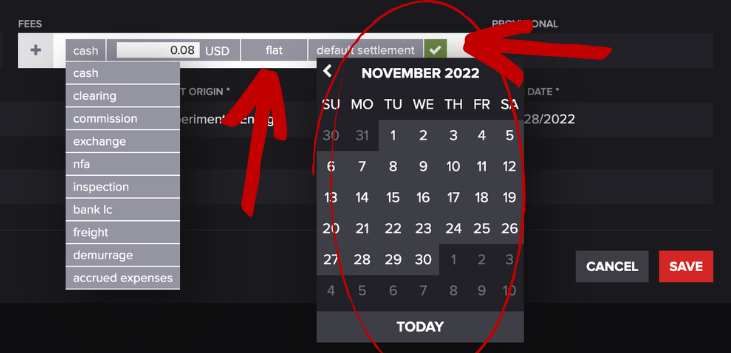 To add another fee, click the + button. A cell should populate under the first one you can modify by following the steps above. It will look something like this: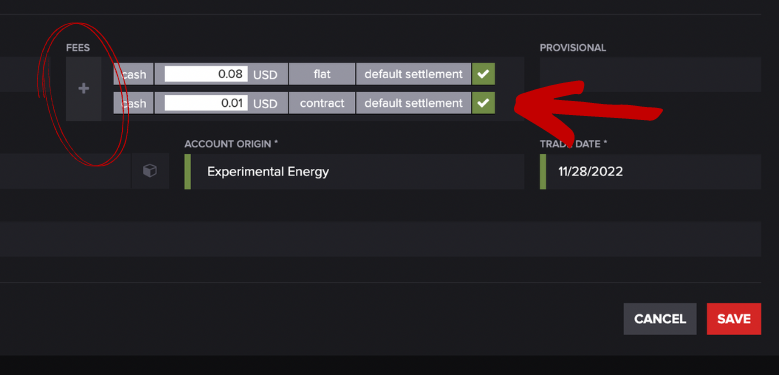 If you would like to indicate that you are receiving the fees rather than paying them, you can enter a negative value into the field. Press SAVE when you're finished. 
---
---